A couple years back I was talking to some friends and they mentioned how cool it would be to have the Valentine's Day cards from past Simpsons episodes. Among them the "I Choo Choo Choose You" that Ralph gives Lisa Lisa gives Ralph, and the "Bee Mine" card with the bee guy on it. The other card was actually "Let's BEE Friends" and had nothing to do with the Bumblebee guy, even though I think it would have been way better if he was on it.
Well I thought it was such a good idea that I found a screenshot of the card online somewhere and traced it in Illustrator. So I'm offering the results of that for download so you can give your special someone a neat little card this year.
Here it is:
And click here to download the .eps version.
I don't have a copy of the "Bee Mine" card, but I do know that someone traced it and placed it online at some point last year, so maybe with some luck that one will surface.
UPDATE (02-02-2005): Found the Bee card:
Courtesy of Jedrek Kostecki.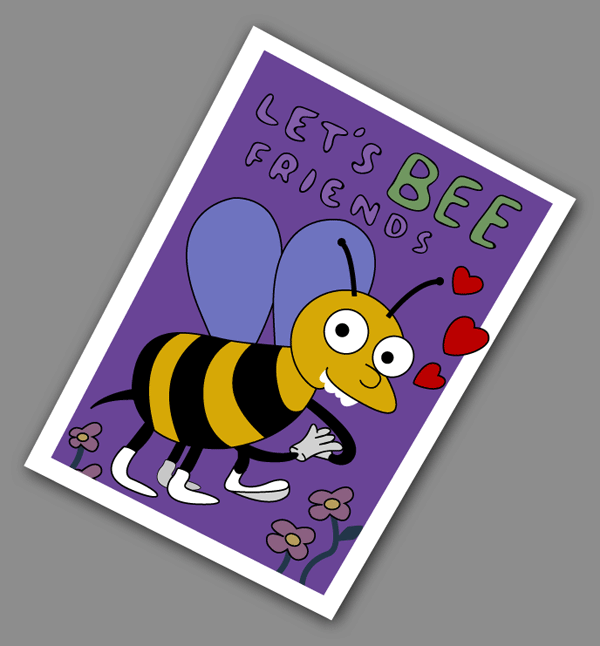 UPDATE (02-08-2005): Also, if you are looking for some other great stuff for your girlfriend this valentine's day, check out I See France for some nice underthings.